About, and an Art Talk on Color
While Yvette Cohen's work is two-dimensional, she thinks sculpturally. Cohen creates boldly colored, painting-sculptures that are two-dimensional and mount flat on the wall. Often grouped in diptychs, triptychs, or polyptychs, they activate their surroundings because, in a way, the wall becomes the canvas. These works stretch the perception of space beyond the actual size of the artwork and offer a different perspective. Like the painting-sculptures, Cohen's drawings also reevaluate our perception of space.
Cohen lives and works in New York, NY. She was born in Egypt, raised in Paris and Montreal. Cohen's work has recently been exhibited in a group exhibition entitled DO Stacks at Frosch & Co. (New York, NY). During the pandemic, her work was also included in various online exhibitions such as the Jason McCoy Gallery (New York, NY), the Flatfile Gallery, and the Hammond Museum (Salem, MA). Cohen has had two site-specific installations in New York City; one at Cassina, the renowned Italian design company, and one at Basta Pasta, the acclaimed Japanese-Italian restaurant. In 2018, Ellen Fagan of Odetta Gallery in Bushwick brought back to life some of the painting-sculptures from the Cassina installation along with current work in her expansive gallery.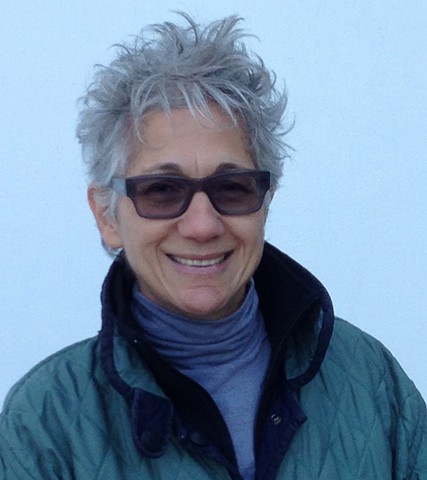 ARTIST STATEMENT
Modernism Disrupted.
I search the unpredictable, redefine geometry, and juxtapose disparate angles and parts. I draw and paint but think sculpturally. My flat boldly colored shaped painting-sculptures, paintings that look like sculptures, are positioned to convey infinite air. Shapes are created on canvas under wooden dowels, or simply canvas pieces.
I was born in Egypt and grew up in Paris and Montreal and now live and work in New York City. It's the immigrant experience. From the rumblings of the earthquake in me, comes the need to create peace of mind and adventure; to create a shape of power, presence, and assertiveness, countered by meticulously controlled, well-behaved, geometric structures, and occasional playfulness.
With the idiosyncrasies in my work, I intend to engage the viewer in exciting and different ways to consider space and art, greater than the tangible dimensions of the artwork.

ATOA's 63rd Open Studio "Three Woman Artists on Color" featured Yvette Cohen. Organized by Monroe Hodder and moderated by Barry Kostrinsky. 6/28/2021
www.youtube.com/watch?v=Jfk7IOP1P-E&…