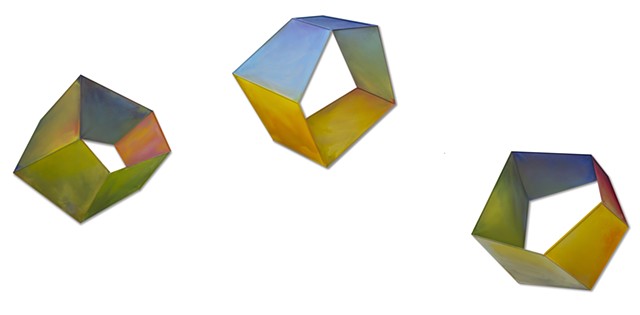 Triple Zephyr I -Triptych
Acrylic, oil paint and wood dowels on shaped canvas
46 X 105 inches, 117 X 267 cm
The three parts of this triptych are shown in position, in relation to each other. To see the details of each piece, please see the next images.
This triptych was shown as part of Speaking Volumes…and Voids a Sculptor's Alliance show on Governor's Island, NY.
Also shown at Wide Open 5, at BWAC in Brooklyn, NY. Curated by Paulina Pobocha, then Assistant Curator of Painting and Sculpture at the Museum of Modern Art, New York.